Powering the future of global healthcare
Visionable is the first video collaboration platform designed especially for healthcare teams' advanced clinical needs.
Care designed by people. For people
When it comes to delivering world-class care to people, nothing should stand in the way. But today's health and care teams are being asked to do much more, with less. We're helping teams envision new ways of working.
One platform for redesigning teamwork
Unrestricted meeting capabilities
A whole new way of bringing the team together. Visionable combines next-generation video conferencing with unparalleled clinical imaging capabilities.
"What differentiates Visionable from its competitors is the simplicity of use backed up by a depth of capability that far exceeds anything that I have seen so far."
More than just a conference call
Because Visionable was designed especially for healthcare, it's ideal for clinical settings. Clinicians can monitor and consult with patients virtually, with all of the required records, scans, and pathology images at their fingertips.
.
"I was impressed to see the progress made by South Devon. In particular, their use of technology to connect the workforce which means patients spend less time in hospital."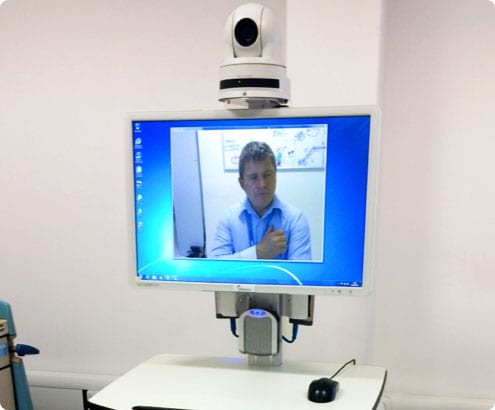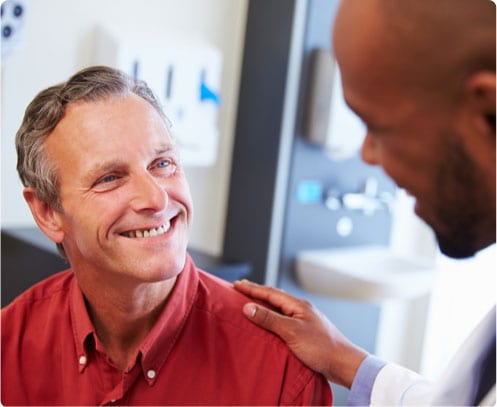 Transforming care
At its core, healthcare is about people. Visionable helps teams design new ways of working that put people at the center. To give everyone the best possible care, wherever they are, whenever they need it.
"Visionable enables us to bring critical stroke care to patients wherever they are, when they need it most, so we can diagnose and treat them faster."
Features designed for clinical environments