A single solution to support your workforce and improve patient outcomes
Enable critical remote decision-making
Information capturing, analysis and export via our unique, patented, real-time, multi-streaming technology and partner integrations.
Share 360° view of patient health
Unlimited multi-camera feeds and views from connected devices and available patient data.
Zoom into individual image or video feeds for a detailed view
Each stream is sent individually to meeting participants and multiple independent videos can be shared on one screen.
Facilitate clinicians' workflow
Easy implementation and intuitive interface that quickly enables efficiency.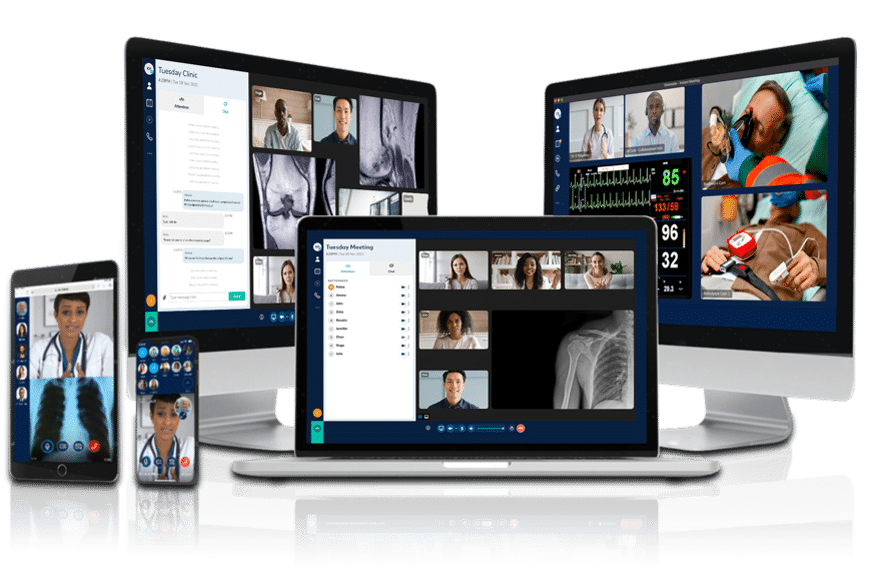 More than 90 NHS organisations
34 NHS Trusts
"To reach low income families and new young mothers with limited access, Visionable is also being utilized to allow home visits for safeguarding young children and to provide midwifery support for young mothers."
"It's free for patients to use which helps us challenge inequalities in accessing healthcare – particularly for those who are vulnerable and disadvantaged."
"Visionable has given us the opportunity to deliver high quality patient care by stroke specialists 24/7, even during Covid-19".
"I thank you and all the Visionable team for the dedication you are putting into this project to make it a success and flagship for other stroke (and non-stroke) services up and down the country."