Building the future of digital health
Delivering a secure real-time clinical collaboration platform
with high availability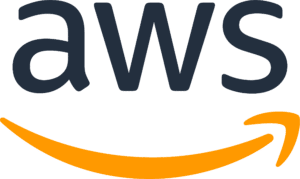 Visionable has been leveraging Amazon Web Services (AWS) to deliver a secure and high-available clinical collaboration platform for healthcare. 
AWS has been a critical partner in the successful delivery of remote healthcare services in the NHS, HMPPS and beyond.
Full-stack digital health platform
We have been evolving to a full-stack digital healthcare platform and AWS plays a significant role in quickly delivering our roadmap via the innovative services delivered through their cloud.
Industry-leading security and best practices from AWS Cognito in securing our applications and services.
Scale our service globally as we grow.
AWS gateway ensures our APIs are protected, secure, and observable.
Serverless for our APIs for on-demand costing and scale-out.
RDS provides us with a fully redundant Postgres database service.
Cloudfront and S3 allow for us to provide highly available web client and portal sites.
EC2 gives us the ability to migrate non-cloud native services and auto-scale easily.
AWS MQ provides application messaging for things like conferencing moderator controls etc.
AWS quick sight allows observability and usage reporting.
Email and SMS application notifications and conference invites are provided by AWS services.
Accelerating the delivery of key features
IoT for medical device monitoring
AI/ML for data insights and preventative alerting
Time-serialised reporting on usage
Transcription and translation of meetings and telehealth visits
Learn more about how Visionable and AWS can transform your health care delivery